This script will give all ships and stations that are viewable
in the sectormap race-specific colors. It will start automatically
through three AL plugins that are active from start.
Every 10 seconds an AL plugin will check for claimable ships to color
Every 5 minutes an AL plugin will check for race ships to color
Every 30 minutes an AL plugin will check for race stations to color.
(You can switch these AL plugins on & off at will).
Pictures of how this script will look ingame :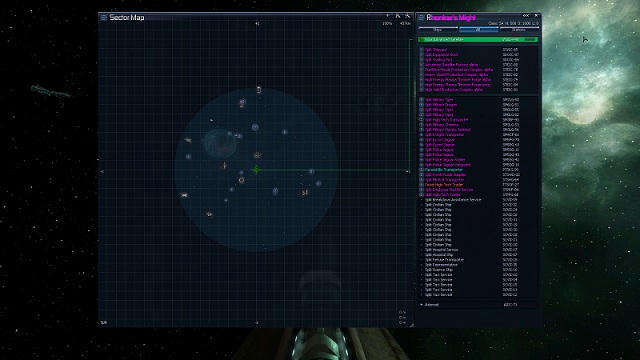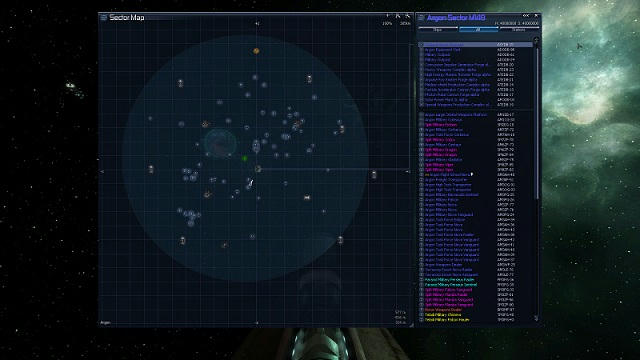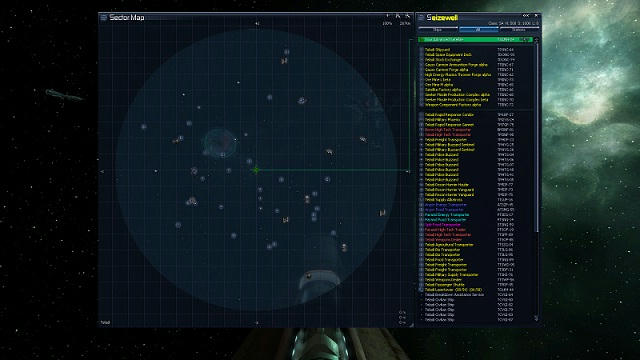 Advice : best to install this script on a savegame of at least 15 minutes old so all the lasertowers get colored correctly (so after their cooldown time of 10 minutes)
This script is best to use with my Universe Colored Map :
http://forum.egosoft.com/viewtopic.php?t=302247
as it complements
it rather nicely and has the same race colors.
Also made an optional coloring of asteroids, they will display white in sectormap and after scanning show seperate colors for ore, silicon and nividium. It is in the optional - with colored asteroids folder.
The reason i made this optional is because the ware ''ore'' gets colored as well in tradingstations and ore mines. Decide for yrself if this matters for you or not.
For users that used my Sectormap Revamped 1.0 or 2.0 the following files need to be deleted before using this newer version:
1.0
scripts
setup.colored.race.ships.xml
setup.colored.stations.xml
colored.race.ships.xml
colored.stations.xml
director :
Colored_Race_Ships.xml
2.0
scripts
al.plugin.colored.ships.and.stations.xml
colored.pirates.xml
colored.ships.and.stations
For users who also use my Colored Claimable Ships script pls remove following files as those are now integrated in this script:
director :
Colored Claimable Ships.xml
scrips :
colored.claimable.ships.xml
Credits go to Apricotslide who posted a code on another post which enables us to color abandonned ships in a certain color. I got the idea to just apply that concept on a much larger scale, ending up with this script.
Download : as usual this script (as all my scripts and mods) can be downloaded from my skydrive
https://skydrive.live.com/?cid=fae3da27 ... F440%21105
Extract the winrar file to your installation directory (for AP inside the addon folder and for TC the normal installation directory)
note :
This script will conflict with the best buy command, in that it looses the race rank requirements visibility to buy items at stations (best buy command will not show you anymore if you have the right rank to buy that item or not).
This script will have english & german language support
See second post for uninstall information. Although that uninstall methode works it has some side-effects. Its better to make a backup of yr savegames before trying this script out.
have fun,
qwizzie