This mod will be a base for me to learn more advance MD code as I develop missions. So any ideas, help to improve my code would be welcome. It will also include any ships that I make,my trail mod and maybe later a version that also includes my X2 mod.
This is a beta and neither model is finished and there is plenty more to add.
Info
The idea of this mod is to add some unique ships in both style and features to the game. These will be available from a company ship yard in a newly discovered sector.
Later I hope to add mission that will reward the player with access to each new ship as you work for this company.
To get access to the new ships and the new sector you need to ::
Know the sector FreedomsReach
Have a minimum rank of 4 with the terrans
You will get a message giving you two options, refuse this and you will never get access to the sector (at the moment anyway).
Furture additions
--Missions for ships
--Custom sector (no need for a new game)------ Done
--MD code for sector and station placements------ Done
--A custom shipyard
--Custom defense turrets
--More custom ships
--Custom trails ------ Done.
--More custom textures
--Plenty of shiny and glowy things to brighten up the game,
--What ever else I can think of
Ships
M3 Inferno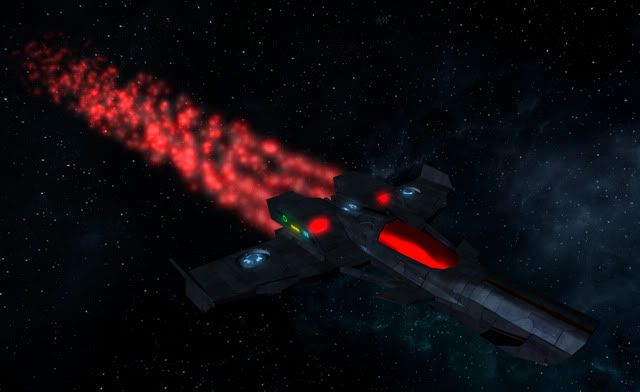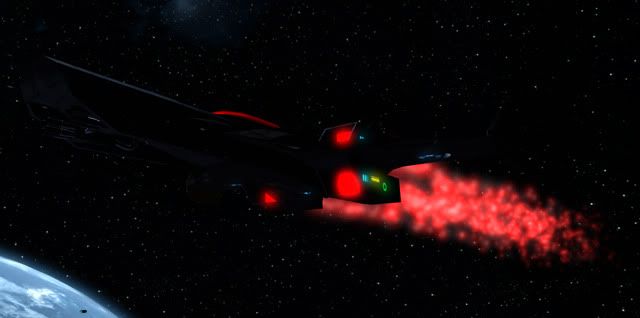 M1 NightFire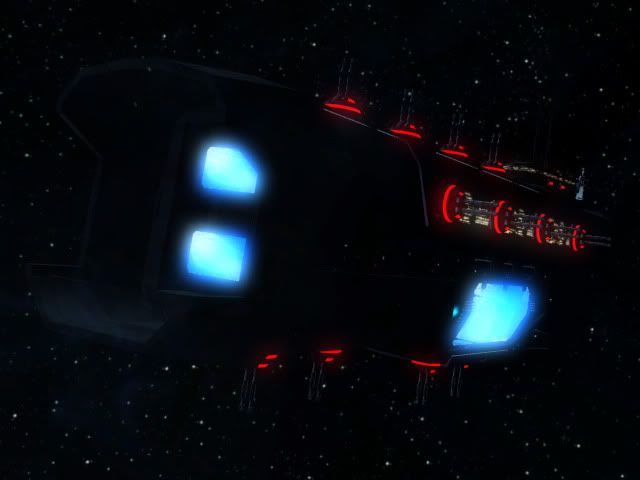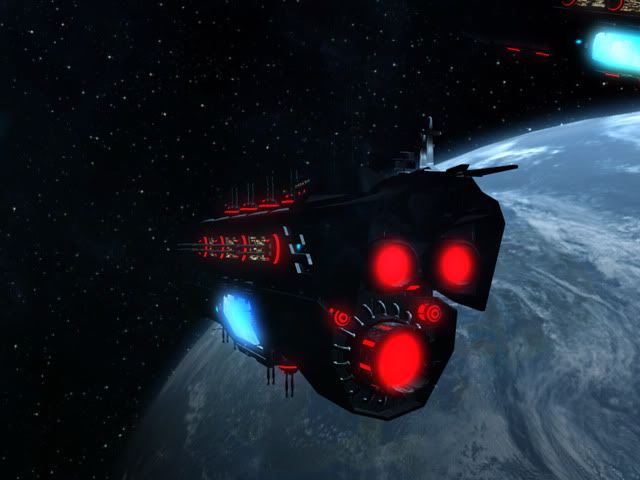 Bugs
Only one that might exists and needs testing. When you get access to the sector there is some ships flying around. One is an M1 (border control) it is meant to look like this ::
http://i45.photobucket.com/albums/f60/k ... shield.jpg
But on my pc looks like this ::
http://i45.photobucket.com/albums/f60/k ... shield.jpg
Let me know if this is the case for you/any idea why this might be the case. Thanks
Changelog
V0.3
Added M1
Updated M3 model
Added new sector
Added first mission
Added latest version of my trail mod.
V0.2
Fixed camera
Added engine effect
Added bump and spec map to front texture.
V0.1
Released
Download latest version from ::
www.killerog.co.uk
To install extract the files into the main X3:TC folder, can be brought at the argon shipyard.[/list]
Thanks to my fellow X3dmod members, Observe and Stu Austin for helping me out with the MD code.