Change Language
Deutsch
Description
This mod removes the signal lights on the gates that signal ships flying through.
Restrictions: Signal lights when docking / undocking the same colors are also no longer visible when used.
Screenshots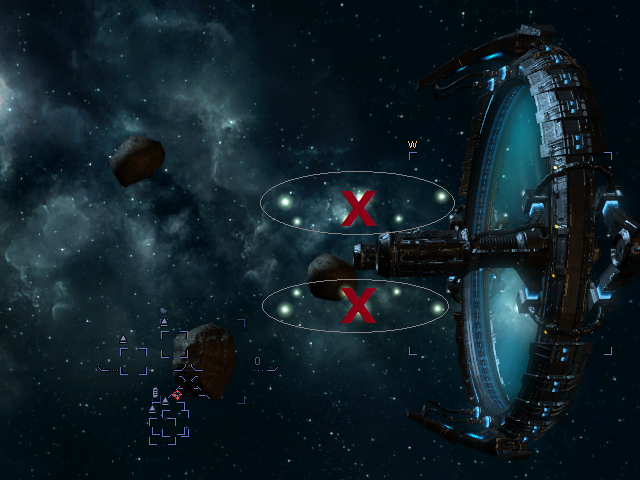 Technisches, Kompatibilität & Ressourcen
Requires a "Modified" game status = No
Requires a language file(T-File) = No
Currently usable for localizations = All
Created and tested in version = FL v1.3 under resolution 1680 x 1050
Modified Files = 68.jpg
Download
No Traffic Lights on Gates v1.0

Installation
1. Unpack *.cat and *.dat files from the *.zip archive
2. Copy both files into the game directory ...\addon2\mods\ or copy both files into the game directory ...\addon2\ and rename them to the next higher number, e.g. 06
3. When both files have been placed in the "mods" folder, "Keine Ampeln an Toren" must be selected in the game launcher menu under "Select mod package" and confirmed with "OK"
Deinstallation
1. Remove *.cat and *.dat files from * from the respective directories
Acknowledgments & Closing Words
My thanks goes to...
euclid for his script "UTProfit" on the basis of which I was able to realize further ideas
gnasirator for his improvement of the trading software MK3 "MK3 Optimization Reloaded v1.8.9.8" and the "cargo manager"
SymTec ltd. for the creation of the "Technical data sheet of the commercial software MK3"
For improvement requests, constructive criticism, reporting issues(bugs), submitting translations (if a T file is used in) or other concerns, please leave a message below via "Reply" or via PM, thank you!
By communicating with each other, one or the other can certainly be integrated into the same publication as well as into the download without having to create many additional topics unnecessarily. If reusing this extension in another toppics / mods please refer to the source.