Most stations in this lib are either overdone or purely cosmetic or purely functional, I tried to find a very good compromise.
The stations are open complexes small enough to not outright kill fps if not build directly next to each other.
All stations are planned together with a Complexplaner, so they produce about the same as the others demand.
There might be minor theoretical shortages to create a nice looking design, but they match 99% so a single NPC trader keeps things running.
I used the myself and they print money like hell though you need quite some transportships for full productivity, my distribution was:
2 shiptech
1 Hardware
1 Shipyard
1 of each resources
1 foodstation, I'm not yet happy with its design
may me an additional Computronium production here and there.
There are Argon Split and Paranid Versions of the stations.
Used Modules:
Split: T Dock, disc defence.
Terran: 4M 10S Dock, Disc and Bridge defence
Teladi: All L Storages
Argon: Disc and Bridge defence
Paranid: Disc defence
3M6S Luxury Dock
And pretty much any production module for legal stuff.
Habitats:
Argon M,L
Split M,L
Paranid S,M,L
Terran M,L
I avoided the use of structural elements, it's a direct snap of 'paying' modules.
I got the resource stations supplied with 30-40 Magnetar mineral and crane gas sentinel miners in different compositions.

Shiptechsupply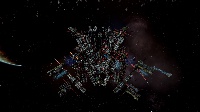 12km x 8km x 12km

Hardware Store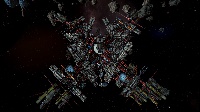 12km x 8km x 12km

Methane&Silicon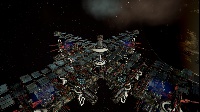 12km x 4km x 12km

Metals&Coolants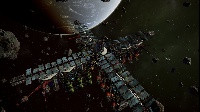 12km x 4km x 12km

Cumputronium&Antimatter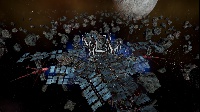 12km x 4km x 12km

Shipyard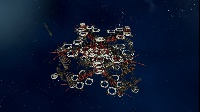 12km x 8km x 12km

Waterrefinery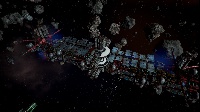 12km x 4km x 4km
Known issues due to egosofts love for eulerian angles sometimes a few modules (pitch=90°) may rotate, hopefully fixed next patch.
Download