Hi all,
Inventory Crafts Items Marked
Steam Workshop
NexusMod
Here my simple mod which has only 1 purpose : Deal with my memory like a goldfish
Each time I want to sell some inventory items I forget which are used in the crafting system.
This system is probably not often used by people earning a lot of money by other lucrative method but it's primary for me
So, what does this mod?
Simply add a * at the end of the name each items used in a craft like "Xenon components *" so you would be able to rapidly see it in any NPC trade windows
Also I finally decided to add these 3 others marks
*C is to design a crafted item and *CG for a crafted items which will be give as a gift.
*s for SETA items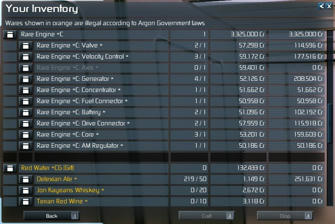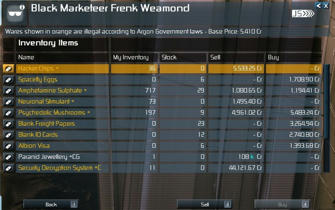 One small warning :
Depending how you discover the items or the crafting recipes, some spoilers may occurs.
Presentation pictures are spoilers
It's save compatible.
---------------
V4.30
No issue detected
V4.10B4
No issue detected
V4.00
Add all new items bring by patch 4.0
"Weapon mod. part" are not marked as their name are obvious.
V1.52
Remove the double (but 1 useless) double mark on a compound.
A small spoiler remove
V1.51
Add a missing recipe
V1.5
Compatible with all languages supported by XR.
I check European language and Russian, I couldn't check Asian but it should be ok.
V1.0
Initial publishing.
English only.
-------------
Tested but not included with (3.61):
Craft Missile
Craft virtual seminar
Craft Drone MKx
-------------
Bye