[ English Topic | French Topic ]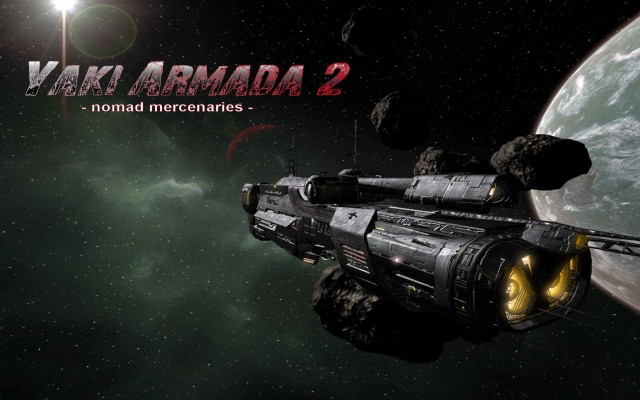 Plugin Description
This AL Plugin will make the Yaki smarter and stronger.

It will spawn a configurable amount of Yaki motherships (TL or M1) equiped with a jumpdrive and filled with Yaki Fighters. Each carrier will run a script that allows it to do various things as sending a squadron to attack a factory, a TS, a TL, or a defense ship. AI of those carriers has been increased so they can defend themselves when attacked and flee when in real danger. They will also repair, rearm and refuel at any pirate base when needed. Destroyed carriers will of course respawn after a random while.

Each Yaki mother-ship will focus on two different enemy factions.

The plugin also allows you to communicate with Yaki ships and Mobile Base using the ECS library. Helping yaki ships will give you money and good reputation with this faction. The player is also able to join the Yaki Guild by contacting Yaki Mobiles Bases via ECS, if his reputation is high enough and have the required credits, unlocking missions and various additional features.
Main Features
Take advantage of new X3:TC Yaki M1 and TL ships
Ability for the player to befriend the yaki faction or to hunt them down
Can spawn Yaki Equipment Docks
Yaki Mother-ships attacking enemy sectors and rearming at the pirate bases
Improved carrier artificial intelligence
Fully compatible with custom ships and maps
The player gain additional money for the destruction of the Yaki Armada's assets
Menu to setup the YA plugin the way you want
Takes advantage of the Anarkis Defense System for improved carrier AI
Changes from X3R to X3TC
The plugin won't include under cover yaki ships as it's a pain in the ass to implement properly. This first version lacks ECS related interactions with YA ships. However it will use the "subtitle" commands to keep you posted about next jump coordinates and other vital information.

The infamous "Kingdom End Mayhem" bug should be fixed.

Some interactions between PG and YA will be added. Basically those interactions are: peace/war treaty between YA and PG - ask info about YA/PG to PG/YA ships - possible PG mission to take out a YA mothership - possible YA mission to subdue a PG mob boss or station.
Download
Optional Downloads
Pirate Starts (written by TEKing66) - Gamestarts working great with my plugins